News & Events
By Fabienne Hardy - July 05, 2016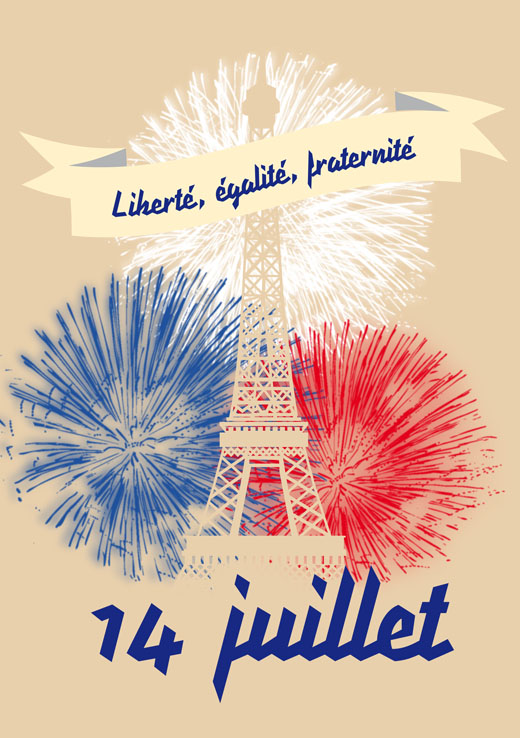 Book your table now for the 14th of July.
We are ready to enjoy a wonderful night with you from 6pm until Midnight.
It is Bastille day in France.
You can dress up (if you wish) in a guinguette style. You can google " guinguette style " and find out how it looks like. No need to buy anything as it is simple clothes that we are wearing in France on that day.
We will have a singing contest going on that evening.
There is no obligation for anybody to participate but it is good craic and there is a €100 voucher to win for the best singer so get ready now!
Choose a song from the list below:
" La mer "from Charles Trenet
" La vie en rose" from Edith Piaf
" Mistral gagnant " from Renaud
" Padam " from  Edith Piaf
" Les amants de St Jean" from Edith Piaf
" Aux Champs-Elysées" de Joe Dassin
" Paroles "de Dalida et Alain Delon
" La bohème " de Charles Aznavour
" Tous les garçons et les filles "de Françoise Hardy
" Mais les braves gens n'aiment pas que " de Georges Brassens
" Laisse moi t'aimer " de Mike Brant
Lots of those songs are slow so it should be easy enough for everybody. Our musicians will be ready to play with you.
A bit of history:
Bastille day is the name given in English-speaking countries to the French National Day, which is celebrated on 14 July each year. In France, it is formally called La fête nationale (French National Celebration) and commonly Le quatorze juillet (the fourteenth of July).
The French National Day commemorates the Storming of the Bastille on 14 July 1789,an important event in Paris in a violent revolution that had begun two days earlier,as well as the Fête de la Fédération which celebrated the unity of the French people on 14 July 1790. Celebrations are held throughout France. The oldest and largest regular military parade in Europe is held on the morning of 14 July, on the Champs-Élysées in Paris in front of the President of the Republic, along with other French officials and foreign guests.
What do people do? Many people attend large-scale public celebrations. These often include parades, musical performances, communal meals, dances, balls and firework..
This is a good day to get together.